Home
»
Main Events and Programmes
Main Events and Programmes organized by Azad India Foundation
Smart Phone Distribution to Govt School Girls
Azad India Foundation gave away smartphones to the girls enrolled by AIF in govt schools from Class 6-10 under Girl Education Program Bahadurganj .The funds were raised by Zarif Hosain through his campaign donate to educateon Milaap.org
---
Face Mask Distribution to Frontline Health Workers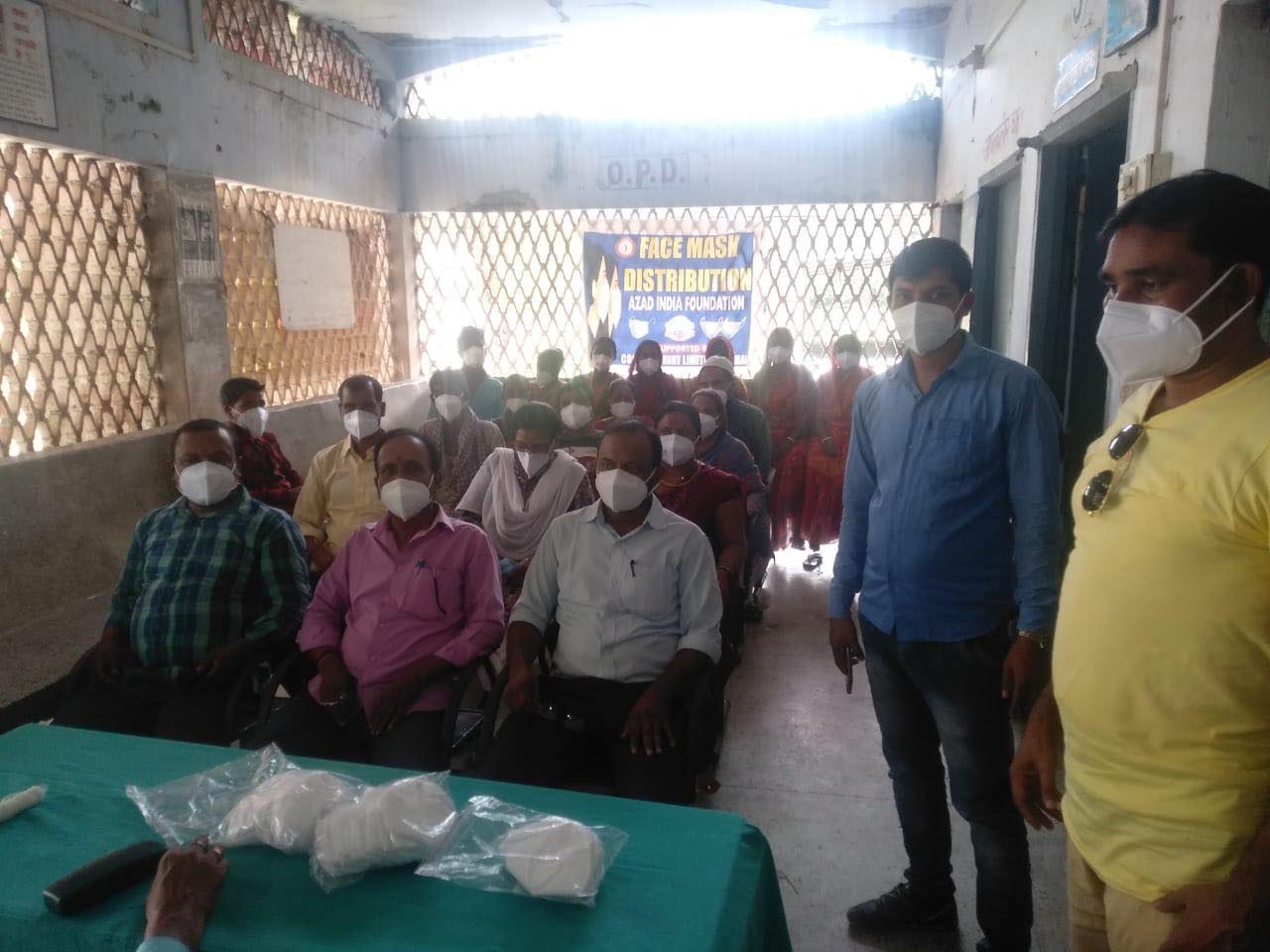 Azad India Foundation distributed 3000 face masks received from Control Print India Ltd Mumbai to frontline health workers and sanitation workers at Referral Hospital Chattargach and Bahadurganj and Pothia PHC as part of #covidresponse program.Masks were also given to Bahadurganj thana,Block office and bank employees.
---
Release of National Factsheet on Girls Education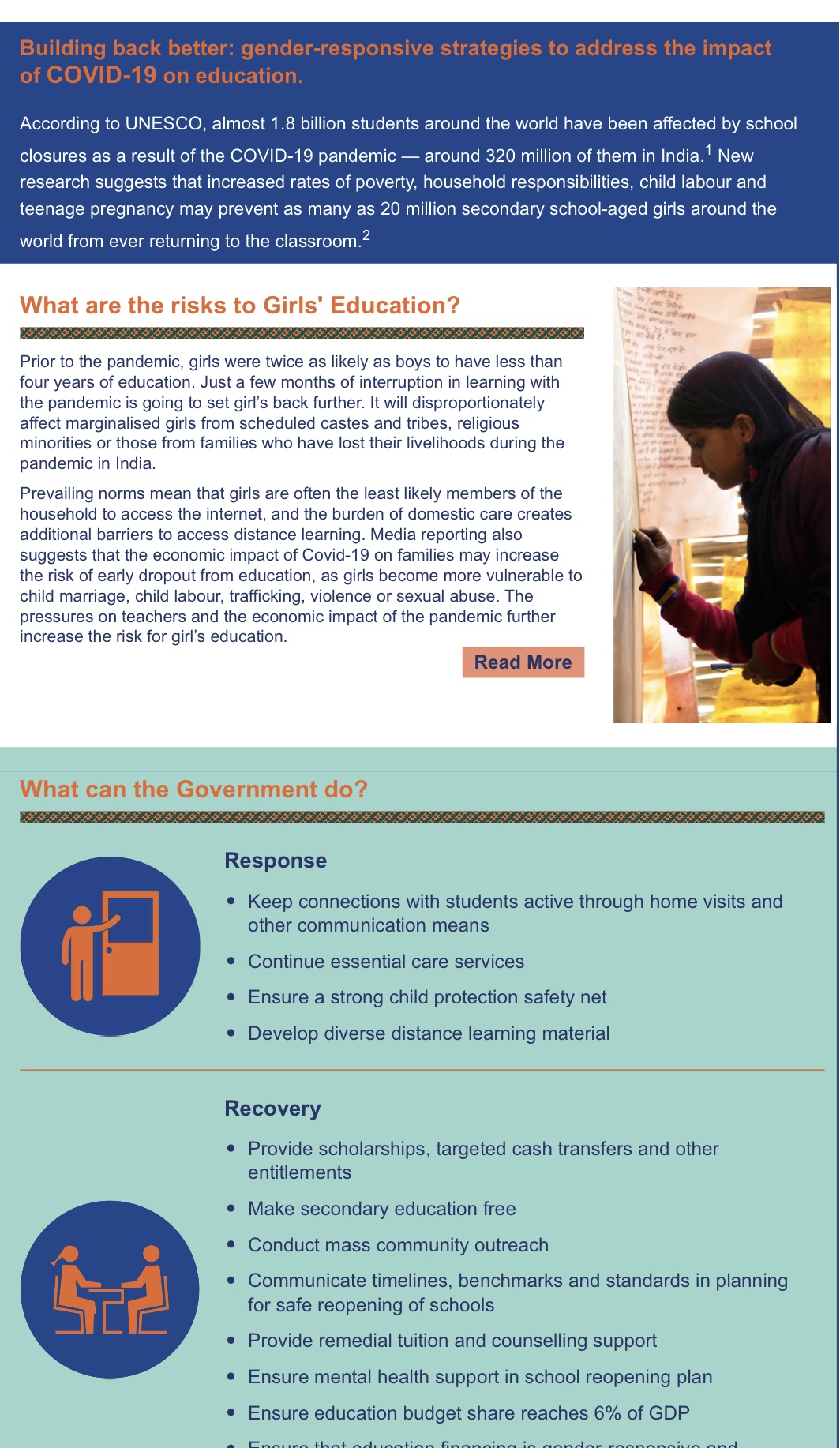 India Champions for Girls Education led by RTE Forum unveiled a 'National Factsheet: Building Back Better: Gender- responsive strategies to address the impact of COVID- 19 on girls' released by Priyank Kanoongo, Chairperson, NCPCRin a online webinar organized on 22ndSeptember 2020.
According to UNESCO report, out of 154 crore students globally 74 crore girls are out of school due to Covid pandemic.11 crore of these girls are living in world's least developed countries. Closure of schools will lead to increase in girls drop out rate. Covid could lead to extra 13 million child marriages over the next decade. Girls not Brides reported that worldwide, an estimated 12 million girls are married every year before the age of 18 nearly one girl every three seconds. In India 32 crore children have been affected by school closures. There is huge digital divide with only 16% of the girls having actual Internet access compared to 36% boys. The pandemic have pushed marginalized groups to even more vulnerable situation where their livelihood, education and health care are at risk.
There are chances that this pandemic could reverse the success so far achieved in girls' education. The girls are forced to do household chores and take care of their siblings while their parents work. Many families in both urban and rural India have lost their earnings forcing the girls to drop out of the schools. The coming months will see increasing cases of early marriages, child labor and trafficking.
The development and dissemination of the factsheet is an initiative of India Champions for Girls education represented by eleven experts and leaders who are making collective efforts to ensure that gains towards girls education is not lost due to the pandemic.
---
Social Protection Schemes Camp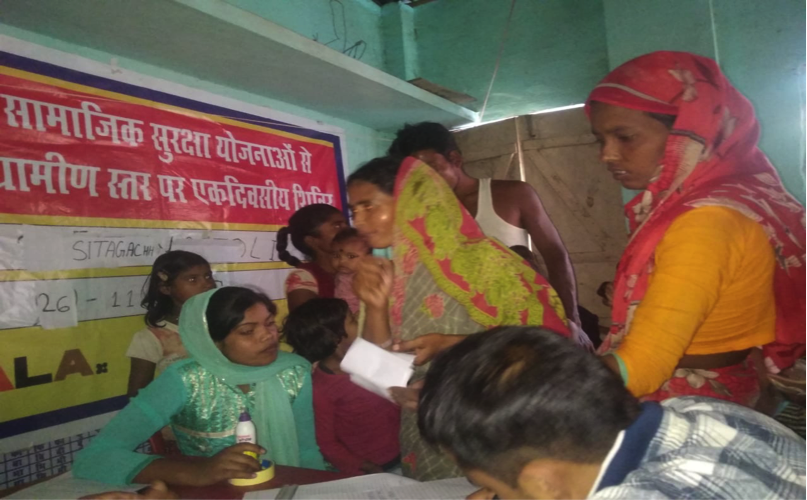 Azad India Foundation organized one-day camp at village Sitagacch to facilitate the linkage of poor vulnerable families with the government social protection schemes. A total of 40 applications were filled on different schemes and submitted to block office for necessary action.
---
Training Program for the Girls Education Program
Azad India Foundation organized five days training for 30 project teachers on education and life skills at village Dasiyatoli.The training was done by Mr. GVR Prasad, education consultant and trainer from Ranchi.
---
Training Program for the School Teachers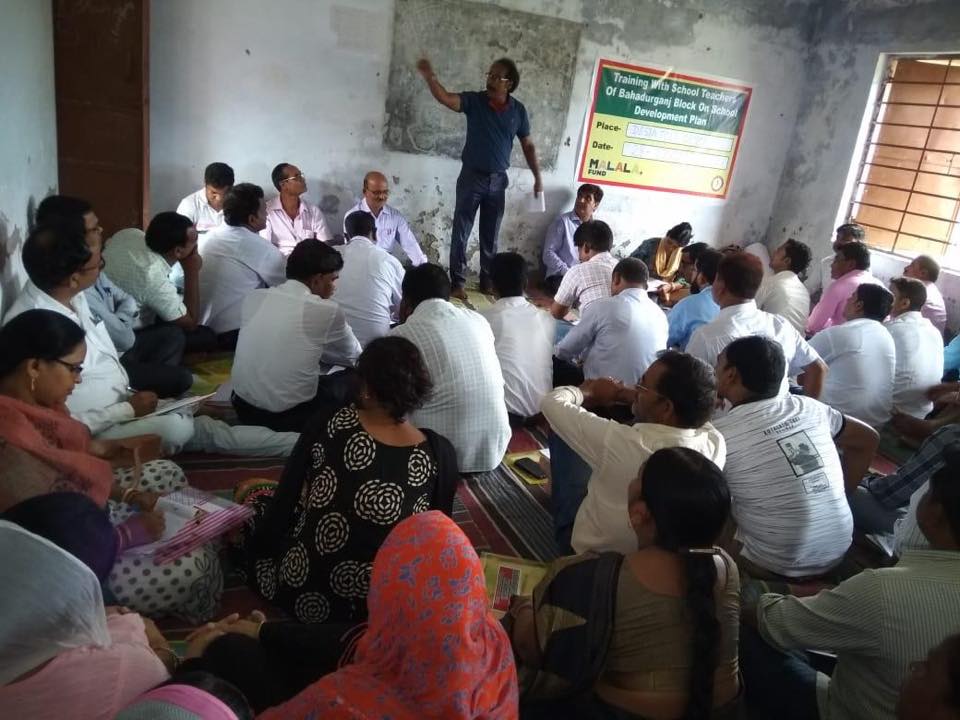 Azad India Foundation organized training program for the school teachers from 20 government schools in the Bahadurganj Girl Child Program intervention area on 28th July.The training was held for the preparation of school development plans,teaching plan,quality education etc.80 teachers participated in the training program led by SheeshRamji education consultant from Alwar ( Rajasthan).
---
AIF organised Social Protection Schemes Camp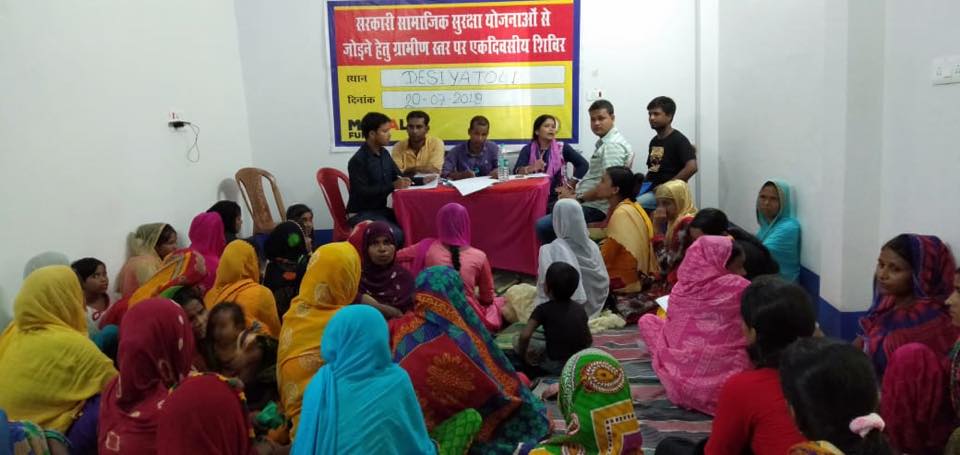 Azad India Foundation organized second government social protection scheme linkage camp at village Dasiya toli,Bahadurganj under MalalaFund supported program.The project team helped 65 members in filling forms for different social schemes like old age pension,widow pension,kanyauthan yojana etc.
---
Quarterly Training for Project Team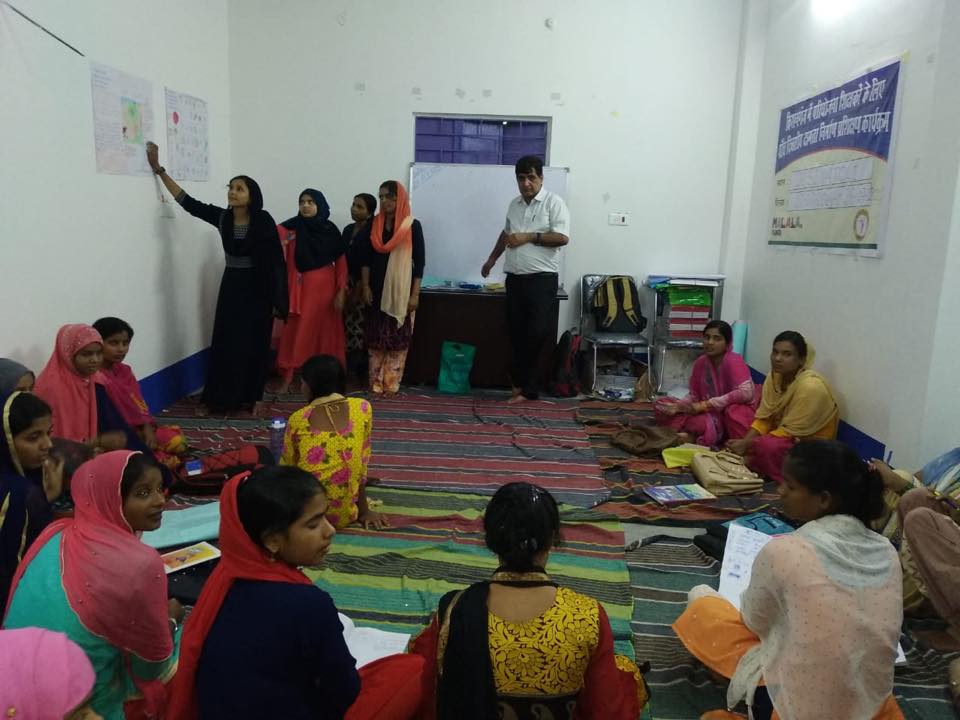 Azad India Foundation organised 5 days second quarterly training for the project team of Girls Education Program supported by Malala Fund at #Bahadurganj .The training is done by SheeshRamji education consultant from Rajasthan.
---
Meeting with Panchayat members on VSS Bahadurganj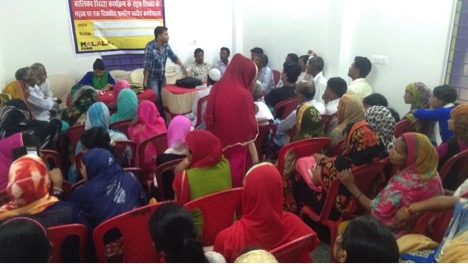 Azad India Foundation organized one day advocacy meeting at village Dasiyatoli ,Block Bahadurganj with the panchayat members including mukhiyas,ward members and members of school management committees on 19.6.2019. The village elders and school teachers also attended the meeting.
---
2012-2013 Main Events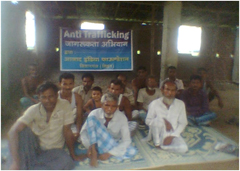 Azad India Foundation organized several meetings with the community members on Anti-Trafficking issues in Pothia and Kishanganj block.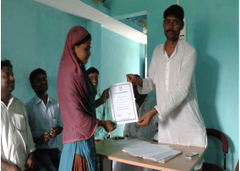 Azad India Foundation gave away certificates to the first batch of girls who successfully completed three months basic computer application course at Chattargach rural computer centre.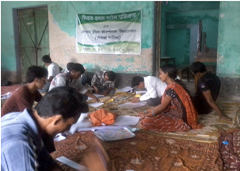 Azad India Foundation organized 6 days teacher's training program in August for the project team of Talim.30 teachers participated in the program and prepared teachers learning material to be used in field.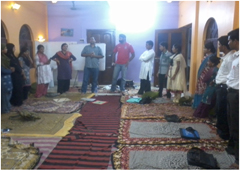 Team members from Azad India Foundation participated in three days teachers training program organized by Agha Khan Foundation under capacity building program in August.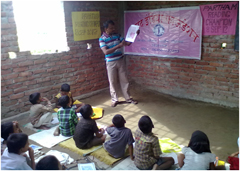 Azad India Foundation organized Pratham's Reading Champions a story telling program at Farrabari and Suhagi Madarasas on 8th Sep. The teachers read "Sushila's Kolam" with the children who enjoyed the story thoroughly.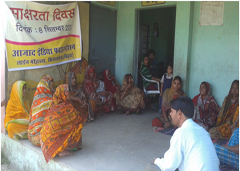 Azad India Foundation organized meetings with different SHG groups on the occasion of World Literacy Day (8th Sep) in Pothia block. The women pledged to send their daughters to schools and to encourage them study.
A.I.F. Events & Programmes : 2002-03 | 2003-04 | 2004-05 | 2005-06 | 2006-07 | 2007-08 | 2008-09 | 2009-10
Facts and Figures about Kishanganj » | Kishanganj Tourism » | Irani Basti in Kishanganj »