Home
»
AIF organised govt Scheme Camp : Rashtriya Sahara
AIF organised govt Scheme Camp : Rashtriya Sahara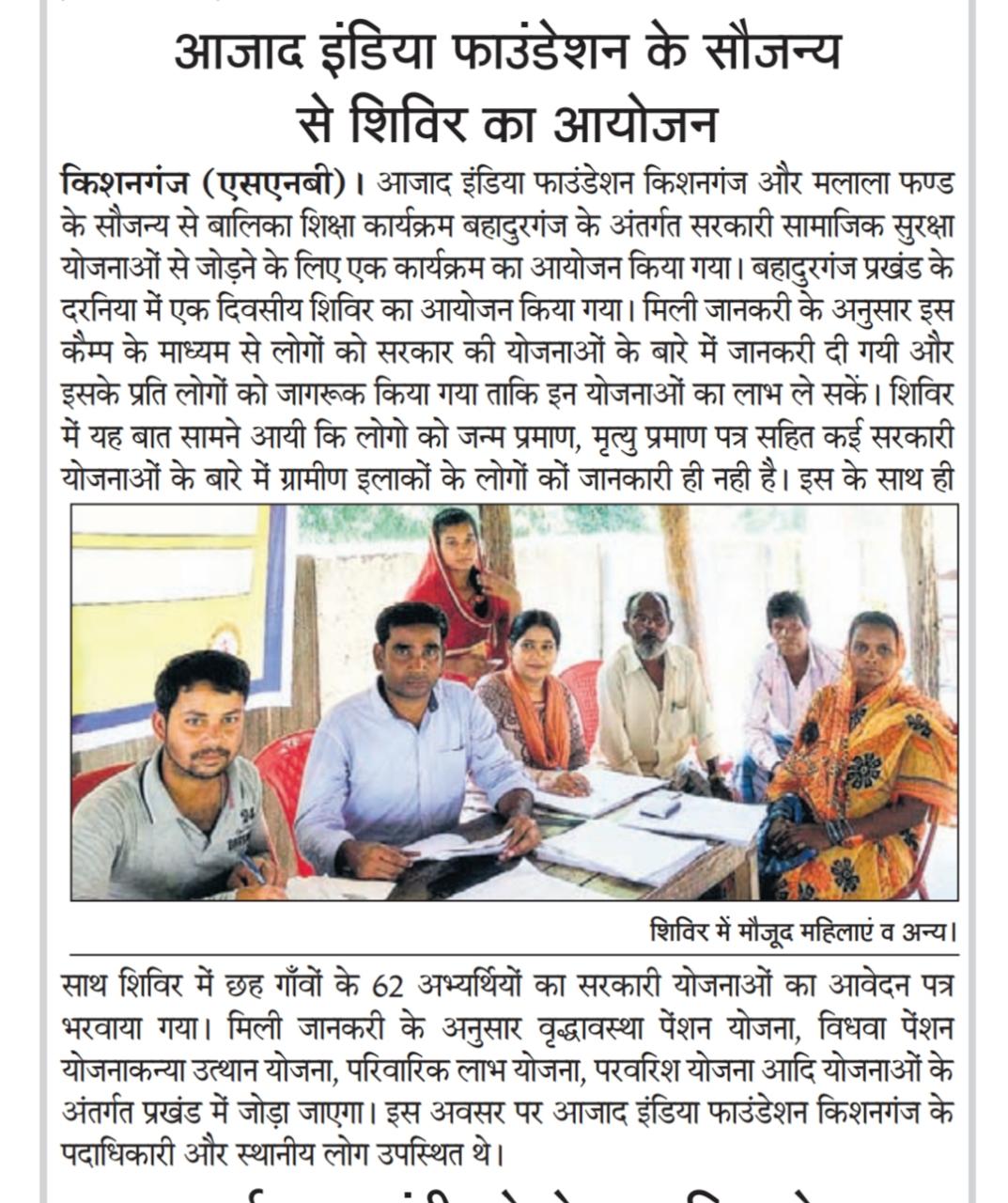 Azad India Foundation organized one-day camp at Darnia madrasa on 12.6.2019 to facilitate the linkage of poor vulnerable families with the government social protection schemes. The community members from 6 intervention villages of Rashidpur Altabari,South Darnia,North Darnia,Kasba Gangi, West Altabari and Bara Altabari participated in the camp.
A total of 62 applications were filled on different schemes –
Old age pension
Widow pension
Kanya Uthan Yojana
Kanya Vivah Yojana
Pariwarik Labh Yojana
The project team will follow up with block level officials to facilitate the process.
Facts and Figures about Kishanganj » | Kishanganj Tourism » | Irani Basti in Kishanganj »