Home
»
Azad Public School
Azad Public School
Education Initiatives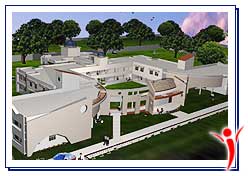 Proposed design of school
Ground Floor
First Floor
The Azad India Foundation believes that education is true means of socio-economic and intellectual advancement of the society. Every child at least deserves primary education irrespective of caste, religion or socio-economic background.
We believe that a school

Should maintain quality education and pursuit of excellence in all fields and in life itself.

Mould the children into responsible citizens of India.

Channelize youthful energies towards creativity and self-actualization.
A - Aim at quality education with commitment

P - Propagate patriotic, social and ethical values for a responsive citizenship

S - Sensitize children towards environment and create awareness for a green and a better world.
Location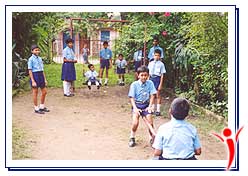 Located in Kishanganj town, Azad Public School is a novel educational endeavor that imparts quality education to the children of the district especially to the children from the rural areas that do not have access to proper schools. APS aims at developing full mental and physical potential of each child.
It is our commitment to turn out from the portals of APS, well balanced and integrated personalities with right values. It is a unique center of learning where budding minds are nurtured in a happy, secure and stimulating environment. We have encouraged girl children from the poor sections of the society who are most neglected and denied even elementary education to join the school.
Facilities Provided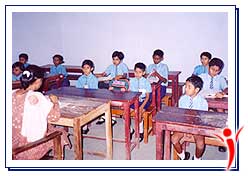 The school has introduced contemporary education and training methods. For this purpose an innovative approach involving a mix of classroom teaching with audio-visual aids along with physical and extra-curricular activities has been introduced.
The school provides an exclusive ambience for the all round development of the child's personality including aesthetic and moral values, emotional integration and communication skills.
Computer Laboratory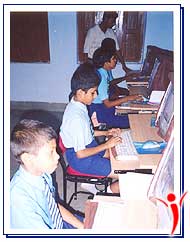 APS has set up a state of the art computer labs with five computers and latest software with Irish Aid. This has helped in giving computer education to the children. APS has introduced computer education right from Class I.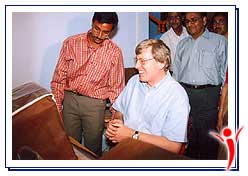 Library
Today APS can boast of a well-stocked library with wide range of books for the voracious readers.
Sports
The school gives equal importance to studies as well as extra curricular activities. APS encourages its students to take up various sports. The school offers a host of games to cater to the potential of each child.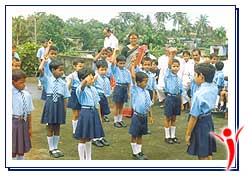 APS staff
The key to quality education is well qualified, trained and motivated staff. Most of the teachers of the school are from outside who stay together with the children and work for their all round development.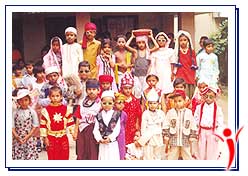 Azad India Foundation also provides free ships to poor and needy students studying in the School.
We have introduced fee concessions to deserving students by way of subsidized tuition fee for different income groups. There is a special concession for girls in all categories to promote education among them. The school is also encouraging the local children who have dropped out of school to join mainstream education again.
A Home away from Home
APS has its own spacious and well-ventilated building with modern facilities to provide safe and comfortable boarding to the children. Every care is taken to ensure that the boarders lead a regular healthy life. Nutritious, tasty and varied meals are served cooked under hygienic conditions.
Facts and Figures about Kishanganj » | Kishanganj Tourism » | Irani Basti in Kishanganj »