Home
»
Relief and Disaster Management
Relief and Disaster Management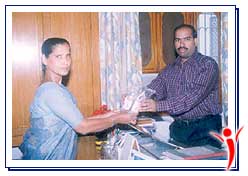 Due to Kishanganj's geographical location (right on the foothills of mighty Himalayas) it is endured with many rivers and perennial rivers, which become flooded during monsoons. Some of the main rivers are Mahananda, Mechi, Donk, Kaul, Nai- Kankai, Bhuri- Kankai, Ratwa and more than two dozen perennial rivers which activate during the monsoon.
Every year see large-scale devastation in some villages in the district. The rivers cut their banks and in the process wash away scores of villages, cattle and cause destruction of crops. Last year AIF team distributed relief materials in the worst affected villages namely Mirbhitta, Dumaria, Saithabari and Tayabpur. In the post flood period there is always a danger of outbreak of large-scale epidemics.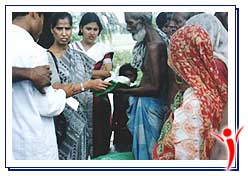 The government hospitals in the district are ill equipped to fight the problem. Azad India Foundation sent essential medicines like I.V fluid, I.V sets, ORS and Paracetamol and Metrinizol etc to the District magistrate of Kishanganj to be distributed in the flood-affected areas. This year we gave three boats for Pabna River in village Powakhali, Mahananda River in Kolhabasti and Mechi River in Bholmara benefiting thousands of people. These boats were handed over to C.O of Yhakurganj and Pohtia.
Facts and Figures about Kishanganj » | Kishanganj Tourism » | Irani Basti in Kishanganj »