Home
»
2002-2003 Main Events
Main Events and Programmes organized by Azad India Foundation
A.I.F. Events & Programmes : 2002-03 | 2003-04 | 2004-05 | 2005-06 | 2006-07 | 2007-08 | 2008-09 | 2009-10
2002-2003 Main Events
10th July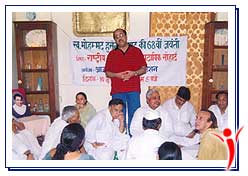 Azad India Foundation organized seminar on National integration and communal harmony at Patna.It was well attended by eminent personalities of Bihar including the honorable Speaker of the Bihar legislative Assembly along with more than half a dozen ministers. They all stressed the need for maintaining communal harmony and strengthening ties between adherents of various faiths.
1st Nov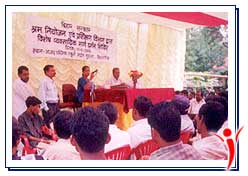 One-day seminar was organized in collaboration with Dept of Employment and training on various career options available to Matric and Inter students in Kishanganj district. Over 700 students attended the programme and availed the information regarding various courses and eligibility norms required for competitive examinations.
13th Nov
Computer Room inaugurated at Azad Public School by Dr Md Jawaid Employment and Training Minister of State in Bihar Government.
A.I.F. Events & Programmes : 2002-03 | 2003-04 | 2004-05 | 2005-06 | 2006-07 | 2007-08 | 2008-09 | 2009-10
Facts and Figures about Kishanganj » | Kishanganj Tourism » | Irani Basti in Kishanganj »